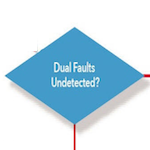 How formal verification for the ISO26262 automotive functional safety delivers the full activation, propagation, and observation in the form of proven and exhaustive results.
Accellera's Portable Stimulus standard aims to improve verification efficiency and the reuse of test IP across the entire design life cycle.

FinFETs present a number of problems with respect to dynamic power consumption. Design techniques are being re-evaluated to deal with the issue.

Monolithic 3DIC integration may provide a viable alternative to conventional 2D scaling for SoCs if manufacturing problems can be overcome.

The verification challenges of using low-power design techniques to enable advanced power-management strategies in complex SoCs.

The basics of USB 3.2, how to implement it in an SoC, and how USB Type-C connectors and cables are used in USB 3.2 systems.

How the digital twin can fuel automotive verification flows impossible in the real world.