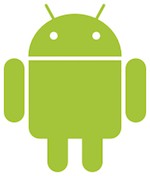 Accelerating software testing is vital to speeding up embedded system development, especially for Android and Linux systems running on ARM-based hardware. Virtual prototyping strategies, including the use of VDKs, can help.
Clock-tree generation is coming under increased scrutiny because of its role in dynamic power consumption and problems caused by on-chip PVT variation.

FinFETs present a number of problems with respect to dynamic power consumption. Design techniques are being re-evaluated to deal with the issue.

Dynamic voltage and frequency scaling is effective for low-power VLSI design. Body or back bias can provide additional control over leakage and performance.

These days, when it comes to innovation: The car's the star - not the stooge.

How to accelerate many aspects of software testing by using virtual prototypes to stand in for target hardware from early in the development cycle.

A look at the challenge of Ethernet verification as data rates rise and the standard is applied in a wider variety of applications.