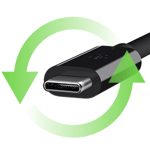 The USB Type-C connector is versatile and already gaining traction in laptops, tablets and desktops. Here's how verification IP plays an important role in achieving the best implementation.
Parasitic extraction reveals the impact of implementation on the theoretical performance of IC designs.

Monolithic 3DIC integration may provide a viable alternative to conventional 2D scaling for SoCs if manufacturing problems can be overcome.

A static-analysis tool that checks for errors in HDL code, lint is becoming an increasingly important addition to simulation for RTL and SoC signoff.

To check the connectivity of an SoC, first you have to define what a connection is...

A look at the steps necessary to validate implementations of the cryptographic algorithms that are used to protect today's devices and communications infrastructure.

Reliability is growing to match security as a key challenge for PCB design. These tools and techniques will help you rise to it.