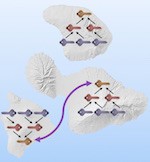 IoT security is critical. Embedding a root of trust in hardware can provide the firm foundation necessary for a more secure IoT implementation.
Parasitic extraction reveals the impact of implementation on the theoretical performance of IC designs.

Monolithic 3DIC integration may provide a viable alternative to conventional 2D scaling for SoCs if manufacturing problems can be overcome.

A static-analysis tool that checks for errors in HDL code, lint is becoming an increasingly important addition to simulation for RTL and SoC signoff.

Users now demand a smooth GUI experience. Making sure they get one requires harvesting and understanding key metrics.

Enabling autonomous driving will demand embedded processors that can process multiple HD video streams and analyse them using convolutional neural networks.

Emulators have come a long way since their first introduction nearly three decades ago.