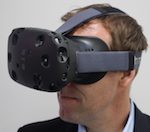 Increasing resolutions and rising frame rates are making it more challenging than ever to drive embedded displays effectively.
Accellera's Portable Stimulus standard aims to improve verification efficiency and the reuse of test IP across the entire design life cycle.

FinFETs present a number of problems with respect to dynamic power consumption. Design techniques are being re-evaluated to deal with the issue.

Monolithic 3DIC integration may provide a viable alternative to conventional 2D scaling for SoCs if manufacturing problems can be overcome.

Insights from research into reliability at Imec led to self-learning chips, security technologies, and finFET biosensors.

Ashish Darbari sets out the fundamental qualities of a successful formal verification project.

In an exclusive interview, Lauro Rizzatti discusses the increasing verification challenges for drone SoCs with Bo Shen, founder of fabless specialist Artosyn.