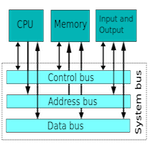 Bus contention and floating busses are well defined issues and therefore excellent candidates for being addressed with early-stage formal verification.
Clock-tree generation is coming under increased scrutiny because of its role in dynamic power consumption and problems caused by on-chip PVT variation.

FinFETs present a number of problems with respect to dynamic power consumption. Design techniques are being re-evaluated to deal with the issue.

Dynamic voltage and frequency scaling is effective for low-power VLSI design. Body or back bias can provide additional control over leakage and performance.

Learn how you can benchmark your design practices against the most successful players in the PCB market - and why you should.

How to ease AMS verification using tools that improve simulation debug, ease IP integration, and speed design analysis and centering

What can you add to a challenging project without pushing out deadlines and muddling communication?