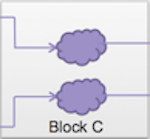 CDC violations are now so complex that it takes a combined block and full SoC level verification strategy to catch and fix all the bugs
The 20nm node can offer power, performance and area advantages, but making these gains takes a deep understanding of the interactions between process and design.

Parasitic extraction reveals the impact of implementation on the theoretical performance of IC designs.

Dynamic voltage and frequency scaling is effective for low-power VLSI design. Body or back bias can provide additional control over leakage and performance.

Need to convince your FD of emulation's growing ROI and the need to invest? Click here and 'Forward'

FInFET memories have different defects than those based on planar transistors. Here's how to test and repair them.

Lint is no longer just about checking RTL code. It already incorporates functional verification within a three-stage analysis. Time to look again at a 'familiar' technology.