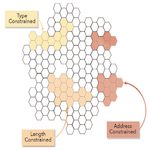 Learn how planning and upfront knowledge of the challenges ahead can open up what has seemed a challenging task.
Accellera's Portable Stimulus standard aims to improve verification efficiency and the reuse of test IP across the entire design life cycle.

FinFETs present a number of problems with respect to dynamic power consumption. Design techniques are being re-evaluated to deal with the issue.

Monolithic 3DIC integration may provide a viable alternative to conventional 2D scaling for SoCs if manufacturing problems can be overcome.

Ashish Darbari describes a formal technique that fuels a rapid, predictable and highly effective methodology.

Lauro Rizzatti gets a reality check on AI for both design tools and designs themselves from the formal verification specialist.

Artificial intelligence and machine learning require the performance and flexibility offered by embedded FPGA (eFPGA) technology.