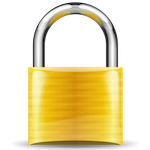 The proliferation of attacks against embedded systems is making designers realize that they need to do more to secure their products and ecosystems.
Accellera's Portable Stimulus standard aims to improve verification efficiency and the reuse of test IP across the entire design life cycle.

FinFETs present a number of problems with respect to dynamic power consumption. Design techniques are being re-evaluated to deal with the issue.

Monolithic 3DIC integration may provide a viable alternative to conventional 2D scaling for SoCs if manufacturing problems can be overcome.

Exchange frameworks are emerging to make it easier for neural-network developers to swap between development environments.

Machine-learning strategies for embedded vision are evolving so quickly that designers need access to flexible, heterogenous processor architectures that can adapt as the algorithms evolve.

Gandharv Bhatara looks at how the OPC and RET elements of Calibre are getting ready for the EUV age.