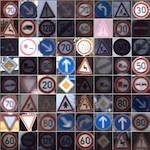 In both data centers and automobiles deep learning is taking hold. But it is a technique that challenges conventional microprocessors, leading system designers to look at alternative architectures for acceleration.
Clock-tree generation is coming under increased scrutiny because of its role in dynamic power consumption and problems caused by on-chip PVT variation.

FinFETs present a number of problems with respect to dynamic power consumption. Design techniques are being re-evaluated to deal with the issue.

Dynamic voltage and frequency scaling is effective for low-power VLSI design. Body or back bias can provide additional control over leakage and performance.

Sequential equivalence checking can help trap errors introduced by clock gate insertion, uninitialised registers, and X propagation issues.

These days, when it comes to innovation: The car's the star - not the stooge.

How to accelerate many aspects of software testing by using virtual prototypes to stand in for target hardware from early in the development cycle.