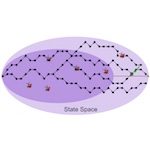 Sequential equivalence checking can be used to show that a block of sequential logic produces the same output for the same inputs after it has been modified by optimization techniques such as clock gating or register re-timing.
Accellera's Portable Stimulus standard aims to improve verification efficiency and the reuse of test IP across the entire design life cycle.

FinFETs present a number of problems with respect to dynamic power consumption. Design techniques are being re-evaluated to deal with the issue.

Monolithic 3DIC integration may provide a viable alternative to conventional 2D scaling for SoCs if manufacturing problems can be overcome.

The challenge for designers is to find ways of providing high levels of security in low-cost devices that have become worthwhile targets because of their role as gateways to more valuable information.

Why is verification still such a challenge in spite of all the technologies and techniques being brought to bear

The assumption has been that extra security eats into profit margins. But with some lateral thinking it can actually improve the bottom line.