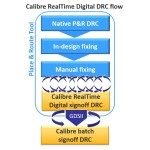 The RF and AMS specialist turned to design software that allowed it to run design checks during place and route.

We talk to Mentor's David Wiens about how the company is giving the board-to-factory design flow a needed upgrade.
Advanced PCB and IC technologies have to be matched with advanced design and analysis tools if companies are going to produce board designs that are right first time, on time.