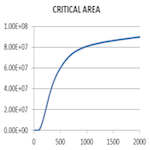 CAA is a valuable tool available to both design engineers and foundries to help them avoid layout-dependent effects during manufacturing.
Accellera's Portable Stimulus standard aims to improve verification efficiency and the reuse of test IP across the entire design life cycle.

FinFETs present a number of problems with respect to dynamic power consumption. Design techniques are being re-evaluated to deal with the issue.

Monolithic 3DIC integration may provide a viable alternative to conventional 2D scaling for SoCs if manufacturing problems can be overcome.

How Chips&Media used HLS on the development of a computer vision IP block.

The computational and algorithmic demands made by computer vision systems highlight HLS' value for AI system development.

Bob Smith of the ESD Alliance describes how we can promote the ongoing evolution of the design ecosystem.