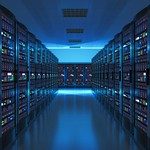 How to carry out a sensible analysis of cloud EDA's potential, so you get the right tools and computational resources to deliver increasingly complex designs.
Accellera's Portable Stimulus standard aims to improve verification efficiency and the reuse of test IP across the entire design life cycle.

FinFETs present a number of problems with respect to dynamic power consumption. Design techniques are being re-evaluated to deal with the issue.

Monolithic 3DIC integration may provide a viable alternative to conventional 2D scaling for SoCs if manufacturing problems can be overcome.

Creating strong links between the electrical and mechanical design domains is a leading enabler of digitalization.

Learn how to bring together your NLDM and CCS models to reach timing closure faster with Solido Analytics.

Using on-demand rule checks during place-and-route boosts efficiency and design quality.