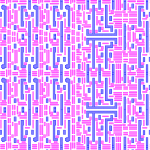 This case study shows how rising CMP simulation quality can be leveraged to detect the position and type of planarity hotspots before manufacture and verify the planarity of a layout.
Accellera's Portable Stimulus standard aims to improve verification efficiency and the reuse of test IP across the entire design life cycle.

FinFETs present a number of problems with respect to dynamic power consumption. Design techniques are being re-evaluated to deal with the issue.

Monolithic 3DIC integration may provide a viable alternative to conventional 2D scaling for SoCs if manufacturing problems can be overcome.

How to combine formal and dynamic verification within an app to uncover security vulnerabilities.

How should you address the monitoring and resource challenges in maintaining security for Linux devices.

Learn how the latest design for test innovations deliver efficiency and profitability across the design flow.