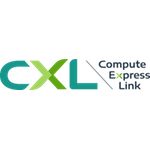 A guide to the emerging Compute Express Link (CXL) standard, which links CPUs and accelerators in heterogenous computing environments.
Accellera's Portable Stimulus standard aims to improve verification efficiency and the reuse of test IP across the entire design life cycle.

FinFETs present a number of problems with respect to dynamic power consumption. Design techniques are being re-evaluated to deal with the issue.

Monolithic 3DIC integration may provide a viable alternative to conventional 2D scaling for SoCs if manufacturing problems can be overcome.

SEMICON West showed a distinct thematic shift away from preserving Moore's Law to assessing the architectural implications of AI, as EDA was brought into the event.

The Portable Stimulus Standard helps overcome many of the verification challenges inherent in the strict requirements of ISO 26262.

Refactoring saves time and resuources by converting code to a common format and eliminates redundancies to make it more readable and maintainable.