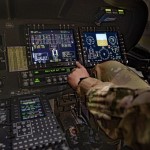 CDC-related metastability is hard to catch by hand and processes are error prone. Tools offer a more comprehensive approach.
Accellera's Portable Stimulus standard aims to improve verification efficiency and the reuse of test IP across the entire design life cycle.

FinFETs present a number of problems with respect to dynamic power consumption. Design techniques are being re-evaluated to deal with the issue.

Monolithic 3DIC integration may provide a viable alternative to conventional 2D scaling for SoCs if manufacturing problems can be overcome.

What are the options and how do you balance overarching CAD requirements and personal preferences?

Both 3D IC and 2.5D IC techniques are being used on more designs and the DFT infrastructure is evolving to meet the challenges they pose.

Automating executable specifications as they evolve can deliver major efficiencies.