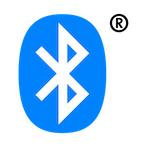 A look at the complexiites of implementing a Bluetooth Low Eenergy interface in an SoC.
Accellera's Portable Stimulus standard aims to improve verification efficiency and the reuse of test IP across the entire design life cycle.

FinFETs present a number of problems with respect to dynamic power consumption. Design techniques are being re-evaluated to deal with the issue.

Monolithic 3DIC integration may provide a viable alternative to conventional 2D scaling for SoCs if manufacturing problems can be overcome.

Power intent files have increased efficiency and the use of an IDE can prevent them becoming outdated as a design evolves.

Learn how XML-based constraints can standardize rule development and use with coding examples for the Calibre PERC reliability platform.

Autonomous vehicle functional verification needs to prove the predictable behavior, safety and security of complex SoCs and their associated software, sensors and actuators, demanding greater use of hardware emulation.