Mentor begins to take wraps off Xpedition PCB software overhaul
Mentor Graphics will over the coming weeks and months progressively detail a root-and-branch system design-focused revamp of a huge chunk of its PCB design software under the Xpedition brand.
The new flow is available now in "controlled release" and will be generally available toward the middle of 2014. The first focus topic for the Xpedition launch is a set of new layout technologies described in some detail today (March 17). However, this slide shows all the areas where the suite has been updated or is more tightly integrated with other new and existing tools.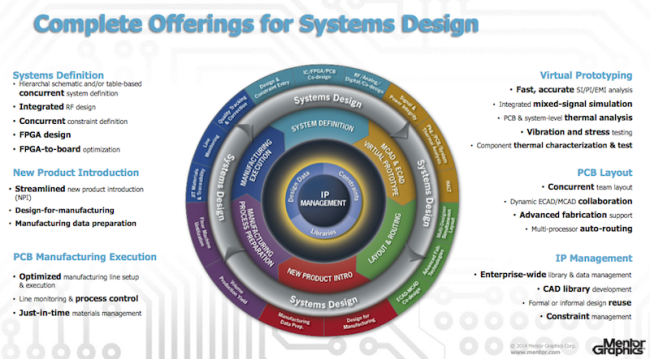 Figure 1 Overview of Mentor Xpedition (Source: Mentor Graphics)
Mentor says that Xpedition's enhancements have three main objectives.
Reflecting increasing complexity, particularly that resulting from more high-speed design.
Adapting to a changing workforce and the declining number of dedicated PCB layout engineers.
Taking a system-based approach from component to package to board to enclosure and final production.
Key goals will be the delivery of multi-board and high-speed systems, smoother cross-domain collaboration and tighter integration between validation and design. So, how does the initial clutch of layout enhancements reflect these various aims?
At the expertise level, Mentor has made a lot of changes to both the user interface and the broader design environment. In addition to more drag-and-drop and other automated features, Xpedition's layout software now features more pop-up videos with step-by-step instructions. The flow is intended to be more consistent and logical. And, as well as guiding existing Mentor users over to the new software, the idea is to make Xpedition more comfortable for those who may only need to use it occasionally.
Complexity comes to the fore in a number of ways. There is a more hierarchical approach to group different elements within the design. One member of a team can place these groups in relative locations, waiting on more detailed routing by a layout designer.
In terms of routing automation, the new tool looks to address three big layout designer gripes: too many vias; the tendency to meander too much; and the time needed for clean-up. Much of what has happened here comes down to improving the quality and the performance of the automation, largely by placing more pre-route options placed in the hands of the designer to determine, for example, whether lines should be packed or spread out or limit fan-outs. This Sketch Router looks to deliver as close as possible to hand-routed results from a PCB tool.
"We have worked to give the designer control and then the routines work on quality," says Charles Pfeil, Engineering Director in Mentor's Systems Design Division.
(See the links below to some Mentor videos for illustrations of the new routing capabilities)
The cornerstone of the systems-based theme in the layout environment is an ability to switch between 2D and photorealistic 3D views of the layout. This is not simply an MCAD interface but brings 3D into the software's core data structure. The model library contains 4.5M part numbers for both views and 3D constraints can be more easily modeled during work within a traditional 2D view.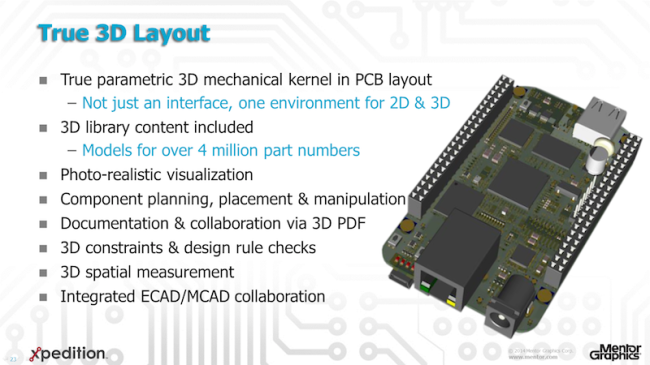 Figure 2 Xpedition 2D/3D layout overview (Mentor Graphics)
Layout is an obviously visual task. So, as noted earlier, you may get a clearer view of the direction Mentor is taking from a number of Xpedition videos being posted on this side of the flow. Certainly, what these do give a better sense of the interactive and dynamic aspects of the new routing features, better than is possible in words. The YouTube playlist gives comprehensive examples for almost all of them.
This new look part of Xpedition has spent more than a year in beta test with about 125 layout-centric users. Mentor says their experiences typically pointed to a 25% improvement in routing productivity.
Overally, Pfeil says that Xpedition essentially brings together six years of work – with some of that innovation already out there, obviously – so expect to hear more as we move toward the full general release.