Mentor's Valor tightens PCB design-to-manufacture links
Mentor Graphics has upped the ante in the PCB design-to-manufacture stakes by launching what it says is the first flow to carry projects through design, fabrication and assembly in a single, coherent and standard-based environment. The flow, launched at IPC-APEX in Las Vegas, is based around Mentor's Valor NPI (new product introduction) software and the ODB++ data format.
Using what Mentor calls a 'lean NPI' flow, a designer can create and pass on manufacturing data which automation ensures are consistent with target manufacturing and test flows. For their part, manufacturers can feed DFM constraints back up the flow to inform the design process.
Process toolkits, component data and other elements that are part of the design-to-manufacturer process are generated by the new system rather than manually, and do not need to be rekeyed at different stages. Mentor itself summarizes the benefits of the new flow as follows:
Release by designers of a single-file ODB++ (v8) product model that requires no manipulation by manufacturers enhances product control and quality assurance across dispersed prototype and volume manufacturing supply chains.
Inclusion of 'virtual documentation' in the product-model coming from the product-NPI phase of the lean NPI flow eliminates the need for manual entry of product data at the process-NPI stage from drawings and 'side-files'. This saves time, reduces cost, accelerates the NPI process and reduces the risk of human error in the NPI process.
Full DFM validation of a product-design at the design-level, based on manufacturing process-constraints received from the manufacturers. This minimizes manufacturing-driven design revision-spins and delays in NPI.
Julian Coates, director of business development, in Mentor's Valor Division, describes some of the practical and strategic ideas behind the 'lean NPI' concept in an Expert Insight, published today on Tech Design Forum.
Within the new flow, Valor NPI now dovetails still more closely with Mentor's Xpedition platform (also currently undergoing a top-to-toe upgrade) and the Valor Process Preparation tool. The company has been working toward this level of cross-process integration since completing its acquisition of Valor in 2010.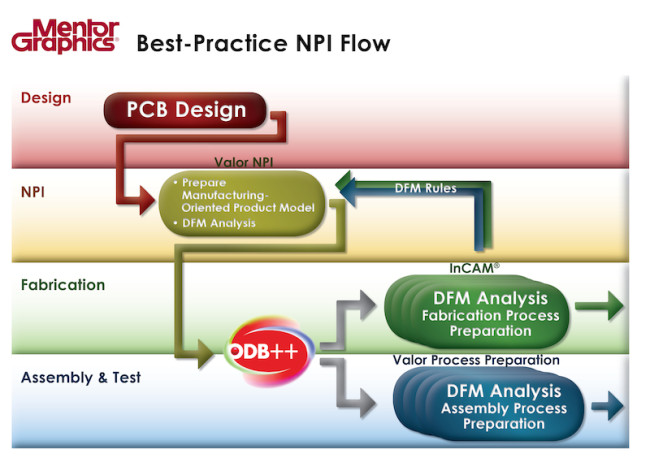 Figure 1 Lean NPI flow (Source: Mentor Graphics)
Mentor is not alone in seeking to drive much closer PCB design and fabrication links. Rival Cadence Design Systems backs a rival data interchange format, IPC-2518, which has equivalent goals of minimizing the need for any manual re-entry or redrawing as designs move toward production. However, Mentor points not only to its PCB market leadership but also the 5,000 members and 60 global partners backing its 'de facto' ODB++ standard.
The new flow is available immediately.