MIPS-based board for Google wearables launched by Chinese chip company
A Chinese embedded processor company has developed a MIPS-based reference design for the upcoming wave of Google smartwatches, wearables and IoT applications. The resultant board is about the size as an SD card.
Imagination Technologies, which owns the MIPS processor IP, says it is the only semiconductor IP supplier named among the initial ecosystem for Android Wear, Google's operating system for smartwatches. It claims this will give MIPS users an advantage in the race to produce smartwatches for the 2014 holiday season.
Google has already introduced preview versions of tools and APIs for developing Android Wear applications.
Ingenic Semiconductor, founded in Beijing in 2005, has wrapped a set of multimedia, connectivity, smart sensors and other peripherals around its MIPS-based XBurst CPU to create the Newton board.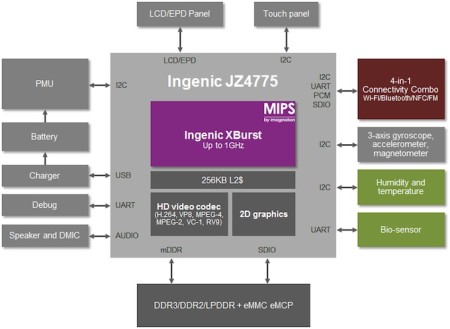 Figure 1 Ingenic's Newton platform for wearables (Source: Imagination Technologies)
The Ingenic Newton board includes:
1GHz MIPS-based Ingenic JZ4775 CPU
dedicated 2D graphics engine
multi-standard VPU (MPEG-2, MPEG-4, VC-1, H.264, VP8, RV9)
256Kbyte L2 cache RAM
up to 3Gbyte mobile DDR3/DDR2/LPDDR RAM
eMMC
Wi-Fi (802.11 a/b/g/n at 2.4/5 GHz)
Bluetooth 4.0 + EDR (including Bluetooth LE support)
NFC, FM
Sensor support:

3-axis gyroscope, accelerometer, magnetometer
pressure, humidity and temperature
bio-signal detection and processing
The board is 21.6 x 38.4mm.

Figure 2 The reference design offers a rich set of peripherals and interfaces (Source: Imagination Technologies)
Ingenic quotes typical Newton power consumption figures: standby power of 4mW; generic computing tasks (e.g MP3 playback) of up to 100mW; and peak power of around 260mW. It says Newton smartwatches will run for 30 hours on a charge.
The company says the board's modular design means users can create optimized product variants quickly. Ingenic will make custom boards for large-volume customers.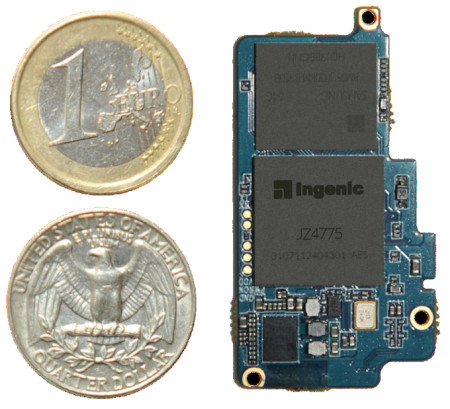 Figure 3 Ingenic's Newton platform is about the size of an SD card (Source: Imagination Technologies)
Linux 3.0.8, Android 4.4 KitKat and several real-time operating systems have been ported to the Newton platform, and open-source drivers are available. Ingenic is also offering software to support voice or gesture control.