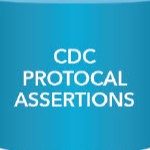 A new clock-domain crossing methodology is described and results provided to show how automation delivers greater efficiency.

More protocols, multibillion-gate designs, minimized power, burgeoning software and, for networking, hundreds of switch and router ports emphasize the need for scalable, virtualized emulation.

Combining assertion-based verification techniques with emulation makes for easier debug, better coverage and greater functional efficiency.