Siemens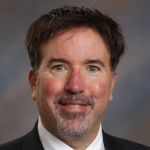 Mentor is rolling out an comprehensive cloud-based design infrastructure feeding into digital twin strategies.

This second part looks at Mentor's views on flow neutrality, how DRS360 was born, machine learning and the threat from embedded Trojans.

Our extended fireside chat with Mentor Chairman and CEO Wally Rhines begins by canvassing his thoughts now the Siemens deal is done.