Overcome problems created by mismatches between library exchange format (LEF) and GDS or OASIS representations to avoid design delays.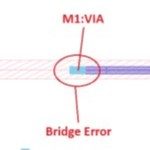 Early detection using design integrity checks during implementation from abstract LEF/DEF inputs can deliver major efficiencies.

Why design data integrity matters from cell design to tapeout. These techniques will help ensure your validation process is as comprehensive as possible.