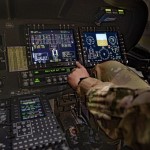 CDC-related metastability is hard to catch by hand and processes are error prone. Tools offer a more comprehensive approach.

Designers will have to update development processes to achieve the rigorous safety certifications required in automotive, rail, avionics and similar markets
Compliance with aviation's hardware design standard is seen as a 'tough ask', but EDA's own evolution has made that process easier than you may think.