When engineers discuss the status and value of the Design Automation Conference (DAC), one topic tends to recur. Fairly or unfairly, the claim is that there has long been an inherent tension between DAC the technical conference and DAC the exhibition. In short, the technical conference has been seen as biased toward tool developers; the exhibition has been seen as more tailored toward users.
It is a charge to which the event has responded across its last few editions, but never perhaps quite as specifically as it will during its 45th, which takes place June 8-11 in Anaheim, California.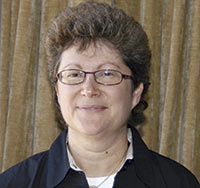 Limor Fix
This year's general chair is Limor Fix, associate director of Intel Research Pittsburgh. She earned her EDA spurs by helping her company deploy formal verification techniques, and today specializes in areas such as distributed computing and novel software paradigms for programming multicore systems. As a user and a tool developer, Fix is therefore perfectly placed to address the balance between what various communities need from DAC.
"We've had continuous feedback about the technical program— and DAC has done a lot of surveys over the last few years—and it's repeatedly said that the attendees want more content that directly relates to methodologies," she says. "Yes, DAC must address the combination of tools that exist today and future technologies that are being developed that will end up in EDA tools tomorrow. But attendees overwhelmingly want us to move the balance in the program so that they can come to DAC and then go back to the office, and immediately there is something they have encountered at the event that now allows them to do things differently, to do things better."
Fix emphasizes a number of areas where DAC 2008 specifically addresses these demands. "For example, we have the Management Day. In the past, it was about innovation and management theory; this year, it's about design—more or less, about how design managers should do their work," she says. "Because look at what managers face today: people working with multiple tools, across multiple sites and deploying multiple methodologies. So, we've structured the day to have leading design managers talking about the kinds of decisions they have had to take in order to make a project happen, how they have reached those decisions and how those decisions worked out for them."
In the technical program, DAC is also introducing a session dedicated to the best papers that have already been presented at various user-group meetings, meetings that have themselves been expanding of late to address the supposed vacuum in methodological content.
Then there is the iDesign track, which is made up of two similarly practical sessions: one on how to build a practical physical implementation fl ow, the second on using class libraries in SystemVerilog to raise productivity.
Meanwhile, the same underlying sense of the practical is being extended to the exhibition. "I'm a verifi cation engineer, and if I want to fi nd out what might be new, I could do the whole exhibition fl oor. But that would take time—and the other thing we know about engineers today is that they have less and less time," Fix explains. "So, we are launching a new central activity called the Exhibitor Forum. It will feature exhibitors talking about their recent releases, new enhancements to their existing tools and offering some other insights. And within that model, we're also grouping the various areas together, so the attendees can access all the verification announcements at once, or all the system-level announcements and so on."
The key, Fix believes, is retaining DAC's strengths, but also finding pragmatic and compact ways of delivering more of the practical information that the conference's increasingly time-constrained audience desires.
Meanwhile, the traditional side of DAC continues. This year's conference is made up of 138 papers selected from a healthy 639 submissions. Alongside these there will be eight special sessions, six full-day tutorials, seven conference panels, 20 pavilion panels on the exhibit floor, and six hands-on tutorials.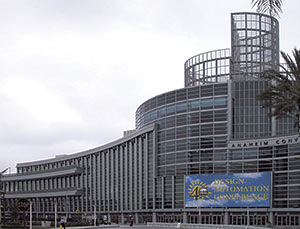 More information on the DAC 2008 program and online registration for this year's conference is available at www.dac.com.
"A lot of the themes are very familiar: ESL, power, analog, design-for-manufacturing, verification, but it gets interesting when we start to look deeper into them," Fix says. "For example, in terms of ESL, we're seeing a lot more about the implications of multicore and ways of actually doing hardware/ software co-design. And we're also seeing a lot of concerns here and elsewhere about security. With more and more companies going to a fabless model, there are obvious questions about protecting intellectual property," Fix says. She also notes that the multicore issue again illustrates that DAC must serve a broad church, even if the 'practical' side is being emphasized strongly this year. "Because multicore does have two sides to it, in terms of designing end products and systems, there is a real issue now over producing efficient embedded parallel software," Fix says. "But there's the other side. Multicore systems open up possibilities in terms of the IT used to underpin the EDA design flow itself, particularly in areas like simulation and virtualization. So, it's very important that we have a program that addresses the topic from both perspectives."
Meanwhile, if the objective is to score highly with the widest audience, DAC has also pulled off something of a coup in lining up its three keynote speakers. Justin Rattner, chief technology officer of Intel will speak on "EDA for Digital, Programmable, Multi-Radios" (see interview on page 10). Sanjay Jha, chief operating officer and president of the Qualcomm CDMA Technologies Group, will lead off DAC's themed day on wireless technologies, with a presentation on "Challenges on Design Complexities for Advanced Wireless Silicon Systems." And last but hardly least, Jack Little, president of The MathWorks, will present, "Idea to Implementation: A Different Perspective on System Design."
Another common theme running through all three speeches is the need for collaboration and the maintenance of design ecosystems in the face of increasing complexity. Some may say that this has been part of the agenda for a while—although what is also intriguing is to see it articulated at a conference chaired by an Intel executive and with another senior officer of the company as one of its main speakers.
"Although a lot of this about Intel always going it alone is overstated," Fix says. "Take EDA for example. If we see a need for something we've always worked with industry and with academia to make it happen. It's always our position that if something is available commercially, there's no point making your own.
"Everybody has to recognize that we are dealing with levels of complexity where nobody can go it alone. In the past, you might have faced a great many problems, and you might have been able to attack each individually and get to the result. Today, it's not just the case that you have ever more and more challenges, but you also find that they are more connected, that you need to look at them overall rather than individually. The structure of it forces collaboration— everybody has to play nice."
And, as a final point, it would appear that this includes conferences. One other 'expansion' of DAC is that it is collocating and directly partnering in the timetable with other conferences. This year, the partners in Anaheim itself are Memocode 2008 (The ACM-IEEE International Conference on Formal Methods and Models for Codesign—June 5-7) and Nanoarch 2008 (The IEEE-ACM International Symposium on Nanoscale Architectures—June 12-13). Meanwhile, DAC is also partnering with the Global Semiconductor Test Consortium Conference in San Diego.
"We decided at the beginning of the year that we would open the doors to bring in additional events, additional content and additional communities that are related to DAC—and have them meet at the same place at the same time. Unfortunately, the agreement with STC was too late to colocate this year, but there are two other events that are joining us," says Fix.
"Hopefully some of the people who come to DAC will find the other events useful and some of those who have traditionally attended Memocode or Nanoarch will find DAC of use. It's about offering an opportunity for attendees to get both horizontal and vertical knowledge."