When we first reviewed the consumer electronics market at the beginning of the year, there were still hopes that growth could remain statistically flat despite global economic woes. However, at the beginning of the summer, the Consumer Electronics Association revised its forecast down from January's -0.7% to -7.7%, implying total factory-gate sales of $165B. The CEA is also now predicting that 2010 will see a more modest rebound, in the 1-2% range.
This may appear to be at odds with second quarter financial results posted by companies such as Intel that firmly exceeded Wall Street's expectations. Research firm iSuppli also recently estimated that Q2 consumer electronics sales did rise sequentially on the beginning of the year, by 4.2% to $71.1B, although that number is 11.3% down year-on-year.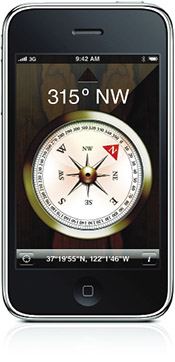 The good news—with due deference to Pollyanna—may therefore be that the research is now more a reflection of a slump that is behind the high technology sector, but which was more severe than anticipated. But even here, a devil may lurk in the details.
Speaking shortly before the release of his association's revised forecast, CEA economist Shawn DuBravac said that he expected the recession to bottom out during August. However, the Digital Downtown event that saw this comment was also marked by significant disagreement among analysts from the CEA and elsewhere as to whether the subsequent recovery curve will be V-shaped (i.e., relatively quick) or U-shaped (i.e., bumping along the floor for a while yet). The CEA's revised number suggests that it is taking a relatively conservative position between the two.
If there is a more solid cause for optimism, it may well lie in the relative strength of consumer electronics during this downturn. The forecast decline in factory sales is the first since the 2001 dot.bomb, and is substantially lower than those seen in the automotive market (40% down) and in housing (down by just over a third). An important factor here may be an attitudinal shift among consumers.
"We've been saying for quite some time that many types of consumer electronics have moved from being seen as luxuries to essential purchases," says Stephen Baker, vice president, industry analysis at the NPD Group, one of the leading retail research groups. "A lot of that is not about perception, but how we are becoming a digital society. For example, as we get closer to the fall, you see increased spending on laptops and other products that students need for the new academic year."
There was more evidence of this in June when Apple announced that the iPhone 3G S upgrade shipped one million units during its first three days on sale in the U.S. A high proportion of buyers attributed their 'had-to-have' purchase decisions to productivity rather than fashion. Another almost 'obligatory' purchase in the U.S. has been a new television, after the switch-off of the analog signal finally went ahead on June 12.
There were concerns that extra federal subsidy for the converter box program would slow sales, but according to the CEA this did not happen to any significant degree. Digital displays represented 15% of sales in the first half of the year, and unit shipments are expected to rise by 8%. Strong cost-down pressures here will mean that full-year revenues fall in line with the broader market by 6% to $24B. However, another factor here is that consumers are now moving onto secondary displays at smaller sizes for bedrooms and elsewhere in the home beyond the main lounge. This secondary market is holding up well despite the recession and also helping to establish LCD as the main HDTV technology.
In the longer term, though, analysts and leading technology companies are looking to the mobile Internet device segment to help restore industry growth into 2010 and through 2011. The smartphone is already a strong player and one of the few product segments still expected to grow in revenue terms by the CEA this year, albeit by a modest 3% to $14B. However, the netbook market is still surging ahead with shipments set to rise by 85% to 8.5M and revenues set for $3.4B. One thing that netbooks have going for them, of course, is the public perception that in many cases they are a cheaper alternative to a traditional laptop, and therefore the recession can make them a more attractive buy.
In that light, more and more alliances are looking to exploit this emerging space. July's Design Automation Conference saw ARM and the Common Platform foundry alliance add EDA vendor Synopsys to their existing drive to harness high-K metal gate technology at the 28nm and 32nm nodes to SoCs for mobile applications. At the same event, Mentor Graphics also rolled out the latest extensions to its Vista software tools that allow low-power architectural optimization at the system level through transaction-level modeling. When companies start talking about potential 80% savings on power budgets, again the mobile device market immediately springs to mind.
Driving down board and components cost looks therefore like it will remain the prevailing theme this year, but innovation on the mobile front is also recognized as a necessity in the latest market data.