Tech Design Forum is evolving into a predominantly online activity. Why? So that an expanded editorial team can focus on bringing you the key information you need to get your job done, whether it's designing a chip or building an entire electronic product.
Our premise is that there's plenty of information out there for design engineers and design managers – so much, in fact, that working out what's important and relevant to the task in hand has become a burden. Researching the impact of a new technology or evolving standard on the design flow often involves following a breadcrumb trail of web links and pointers. We want to take away that burden, organizing the material into a flow that matches each of the major phases of electronic product design, and curating it so that we bring you the most relevant information first. Result? We make it easier for you to get your job done and get your product to market.
We'll be doing two other important things. The first will be to look at the issues that affect the whole design process, such as silicon intellectual property and design management. The second will be to ensure that, although we're covering the leading edge, we will also bring insight from the leading edge to designers working with established tools and mature processes.
The new Tech Design Forum will launch as a website on 5 January 2012, although we still expect to publish special print issues to cover some major events and big themes in electronics system design.
We will be based at http://www.techdesignforum.com. Please drop by, have a look around and sign up as a registered user for extra content.
Who's behind the new Tech Design Forum? Paul Dempsey, current Editor in Chief, is being joined by highly experienced technology journalists Luke Collins and Chris Edwards, who will jointly own the new site through a subsidiary of a wholly independent group, Placeholder Media. Together they bring more than 60 years of experience in technology journalism and more than 30 years of experience in specific coverage of electronics system design.
So, stick with us over the new few pages and we'll explain what we are changing and how we aim to make the journal ever more relevant to your day-to-day work.
Finding what matters
We're not claiming to be the only source of technical information for electronic system design. Quite the opposite. The new Tech Design Forum will go forward with the philosophy that there is almost too much information out there right now. The process of digging out the relevant information is harder than it needs to be.
We have all tried to get a quick answer to a tough question online and been frustrated by having to sift through the host of links served up by a search engine, each one pointing to a small fragment of the whole because a lot of online content is written as news stories. The existing media does a good job of researching and writing news, but that does not necessarily mesh well with the needs of a busy engineering team where people need answers and need them quickly.
Tech Design Forum already structures its content under headings that describe each article's main themes relative to the design flow, and our research says you like this approach. We are going to build on this approach by producing a series of overview articles that draw together the main themes in each phase of the design flow, and discuss how they increasingly interact. Each overview will also direct you toward the most relevant supporting material we can find, using embedded links—it's an approach that has been surprisingly underplayed by the technical media.
Some of these high-level overviews will address well-known hot button issues, while others will look at the interplay of design issues within flows or emerging issues that should already be on your agendas. The idea is to both inform and alert.
Creative curation
The key difference in our role versus those of other information providers is that of curation.
Consider a museum. There may be a vast amount in the collection, but it is the curator's job to make sense of it. What should be put in the main galleries? What special exhibitions are most timely? And how, if someone really needs to get into the archives, do you make that process as manageable as possible and guarantee that those archives are in good order?
We are adopting the same model for Tech Design Forum. We will go beyond simply adding to the site to actively manage all aspects of the site from day material arrives to that which it can actually be retired. This is an industry where some things need to be pushed to deliver what one art historian called 'the shock of the new', but also where allowing things that are out-of-date to persist merely adds to confusion.
Our commitment to you is that we will fill the roles of both editors and curators to provide the most timely help in getting your job done as efficiently and effectively as possible.
All in one place
How can we do this? We already have a lot of resources to hand. We'll be drawing on Tech Design Forum's archive of content for the initial versions of each overview, as well as seeking out new material as it becomes relevant. The archive will grow and be increasingly curated, and you'll still be able to search it independently.
Recognising that design doesn't happen in a vacuum, we will focus on three key challenges: the issues that affect the whole flow, such as version management; the discrete issues that have to be overcome in each phase of the design; and the increasing complexity of the interactions between different phases of the design. Labels may be necessary and useful, but silos are dangerously counter-productive. To that end, we will regard all of our content as live. As new technologies and approaches emerge and existing ones are updated, the material on techdesignforum.com will evolve, so that it will always be relevant to today's challenge.
We also think it is important to bring you headline data from end-user markets and the chip design community to provide the clearest view of where our business is going. That data will be updated continuously to reflect the latest projections and results from across the business.
Trends and technology, presented within their proper context will help you get the job done more quickly. That's another key part of our philosophy.
All the time
As primarily a quarterly journal with a web archive, updates to Tech Design Forum have been limited. By concentrating the efforts of three highly experienced design journalists, we can provide updates when and where they make sense – keeping the digital noise to a minimum while boosting the valuable signal.
We will not be taking every new paper that is offered, but those that have an immediacy and specific relevance to the key themes in the industry as researched by us and determined by you. And we will pull on all vendors, all associations, all standards bodies and, of course, all users to deliver the best combination.
The site will be supported, like the Tech Design Forum events, through sponsorship. We promise now and forever: NO POP-UPS. However, sponsor or not, we will cover the entire industry and all companies within it because if it matters, it matters. Simple as that.
Responding to needs
We'd like your help making the site as relevant as possible.
Each month, we will invite your input on what you think are the most pressing issues facing your design teams and to which you would like your suppliers to respond.
We will also propose some coverage areas that you can vote on, and set a core editorial calendar so you can see what topics are coming up.
Beyond that, we plan to work with the broad system design community to gather experts from across the market for our traditional articles and as white paper contributors. We will be setting up regular panels and 'ask the expert' postings. We'll have questions of our own but we also want them from you – the trickier the better. And we'll be assembling a roster of bloggers as well as offering our own thoughts on the latest news and events.
Since its launch, Tech Design Forum has been about tailoring its content and execution to the practical challenges facing designers. We believe that our move online will enable us to build on that core principle and so serve you, the readership, more usefully.
So, what happens now?
The new site will come into operation on January 5, 2012 and we will be gradually adding functionality, framing content and other new features over the course of the first quarter of 2012. Continuous editorial updates and blogs will start immediately.
The first thing we would encourage you to do is to register as a user at techdesignforum.com as soon as possible. Then you can start giving us feedback and guidance on what your priorities from this project are. It will also allow us to keep you up to date with the new look, articles that are appearing and more.
You can also follow us on Facebook, Twitter and LinkedIn or you can email us directly at CHECK with any suggestions.
We think that this independent project will add a valuable and innovative source to the reporting of electronic system design. The only way to know that we are good to our word on that is to visit www.techdesignforum.com.
Meet the team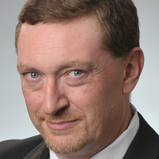 Paul Dempsey is the current editor-in-chief and a founder of the Tech Design Forum journal. He has more than 20 years' experience covering various branches of technology and engineering in both the UK and the USA. Paul has held senior editorial positions with specialist newsletters published by The Financial Times, and Electronic Engineering Times UK, and is also the current Washington Correspondent for the Institution of Engineering & Technology's flagship title, E&T.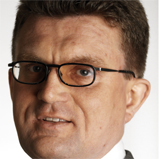 Luke Collins is a freelance technology journalist with 22 years' experience of covering the electronics and electronic design automation industries. He is a former Editor-in-Chief of Electronics Times in the UK, and co-founded the IP9x series of conferences on semiconductor intellectual property in Silicon Valley and Europe. Since 2001 Luke has edited the Features and Communications Engineering sections of the Institution of Engineering & Technology's flagship title E&T, and written extensively on research, development and innovation management.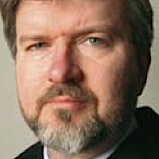 Chris Edwards is a freelance technology journalist with 20 years' experience of covering the electronics, embedded systems and electronic design automation (EDA) industries. He is a former Editor-in-Chief of Electronics Times and Electronic Engineering Times UK and was launch editor for two magazines for the Institution of Engineering & Technology: Electronics Systems and Software and Information Professional.